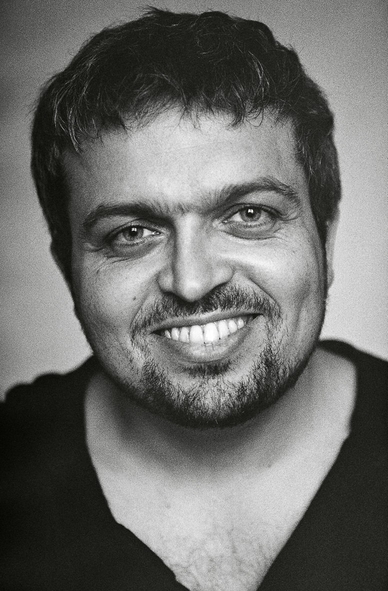 Daniil Rabovsky. The photographer and musician lives and works in St. Petersburg.
Daniil specializes in portraiture.
A graduate from the St. Petersburg Conservatory's piano department, he works closely with classical musicians on stage as well as in the photo studio. Daniil also shoots in other genres. He is available for travel world wide for personal and commercial projects.
His photographs have been published in various magazines and on the Internet. Mr. Rabovsky collaborates with the Saint-Petersburg Conservatory, the Saint-Petersburg Philharmonia, leading Russian theaters. Top labels like Sony use his works for album covers (Olga Peretyatko's solo album "Arabesque", 2013). You can see his photographs on playbills all around the world. Conductors (Mikhail Tatarnikov, Aleksander Dmitriev), ballerinas (Ulyana Lopatkina), opera singers (Olga Peretyatko, Dmitry Korchak, Rodion Pogossov) and others have been among his models.
Даниил Рабовский, фотограф и музыкант. Родился и живёт в России, в Санкт-Петербурге.
Специализируется на портретной съёмке.
Будучи классическим пианистом, окончившим Петербургскую Консерваторию, фокусируется в своём творчестве на музыкантах. В основном, на музыкантах из мира академической музыки.
Снимает и в других жанрах. И не только в России.
Работы Даниила постоянно публикуются в прессе, интернете. Он сотрудничает с Консерваторией, Филармонией, петербургскими театрами. Ведущие лейблы используют его работы для обложек, как например Sony (Сольный диск Ольги Перетятько "Arabesque", 2013). Афиши с фотографиями его авторства можно встретить по всему миру. Среди его моделей дирижёры (Михаил Татарников, Александр Дмитриев), балерины (Ульяна Лопаткина), оперные певцы (Ольга Перетятько, Дмитрий Корчак, Родион Погосов) и другие.
Saint-Petersburg
Russia
+79119558938
daniil@rabovsky.ru